Stainless steel compartment, single-threaded with 10, 15, or 20m fabric content
Low-friction outside bearings

Jockey-roller on request,

Driven upper roller on request
Bath filter on request
Squeezer, pressure according to need, with conventional or stabilised rolls
Singeing is one of the fastest processes in finishing. In order to take advantage of it, singers mostly work as stand-alone unit. Besides preparing and cleaning of fabric, also impregnating for desizing and/or per-oxide bleaching benefits from line speeds. Combined with corresponding squeezers and batching devices the singeing line is well equipped for highest production speeds.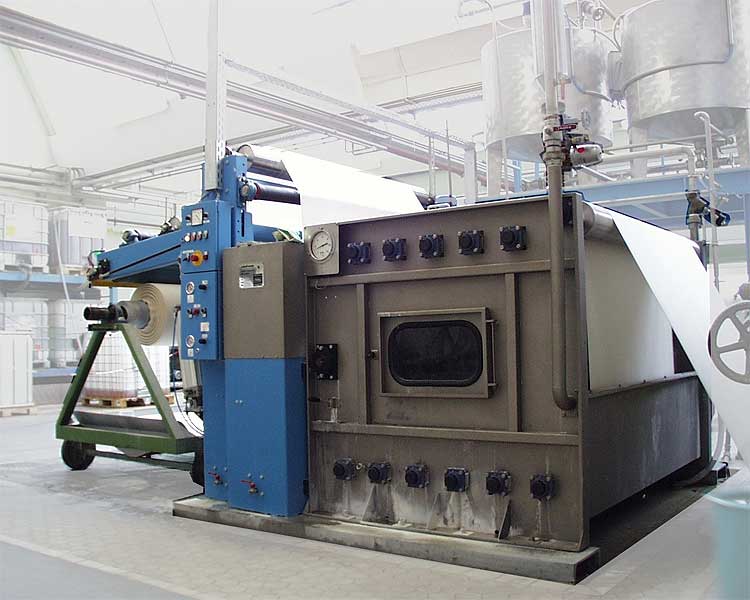 Impregnating with squeezer and batching